• Kessen
Horse shed presents a solo exhibition by Jamie Bradley, 2019
1.(adj. kessun) Cumbrian dialectic word for prostrate
Exploring my background in farming culture and rural isolation, memories are mixed with queer pagan fantasies. Distorting words and motifs from my familial geography I reframe them within painted constellations. Contrasting energies of macho young-farming culture and queer sissydom are uncomfortably united.
Cumbrian dialectic words appear painted roughly on silks amongst pagan motifs, farming paraphernalia and abstract sexual bodies to form a collection of idiosyncratic protest banners. Speaking of adolescent musings and naive scenarios conceived in isolation.
The energy of sporting prowess and hyper-masculine expectation held within the baseball bats are covered with imagery of sexualised bodies and camp painted decoration. The objects dangle impotently in the space, their visual language in flux as textures and materials are placed uncomfortably together, finding a co-existence.
Horse shed is an LGBT arts project space kept online as a queer archive.
Artists and curators are invited to create a series of exhibitions held within an isolated, rural building that can be accessed on the horse shed website.
≠
Horse shed site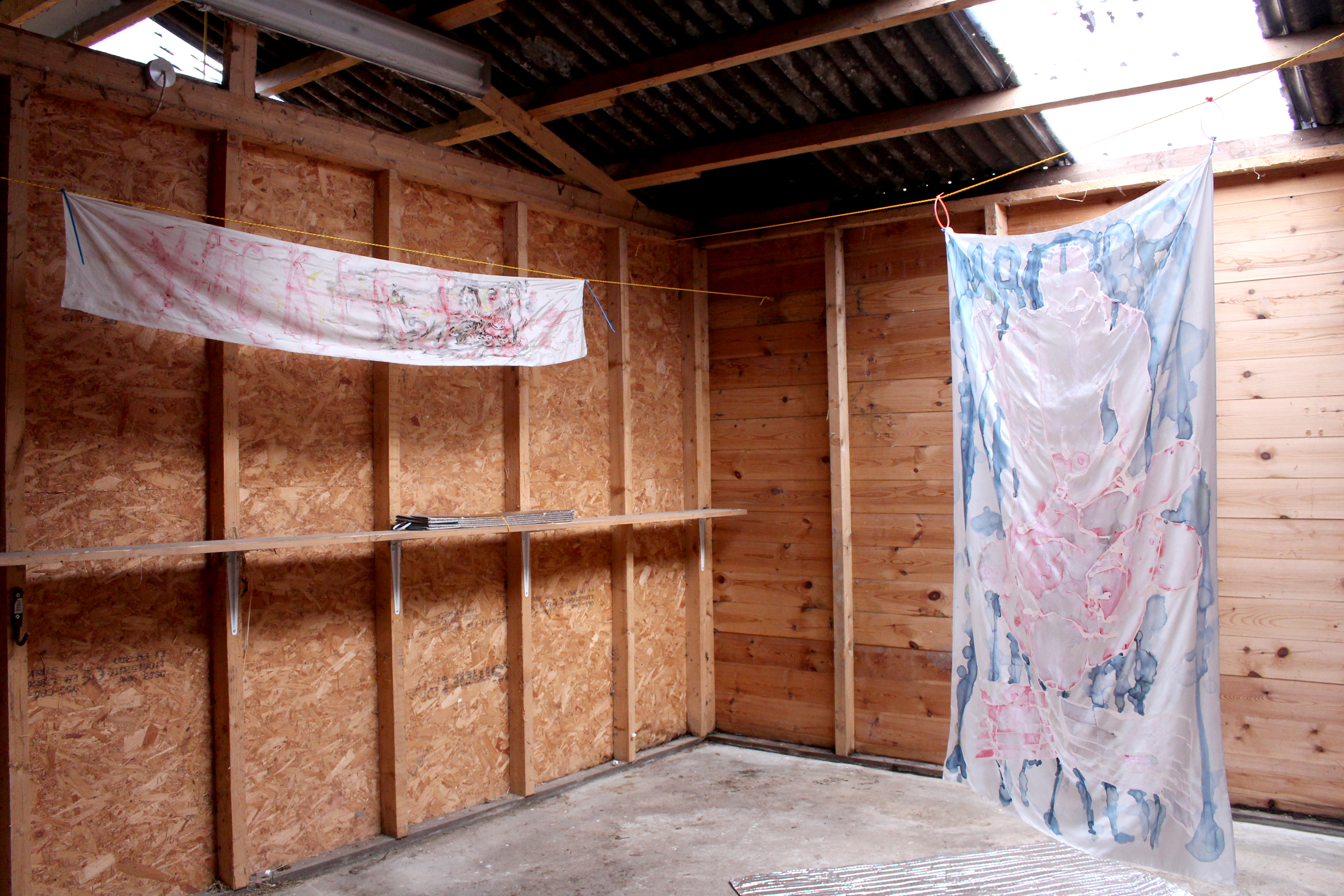 Featured works:
KESSEN, silk banner, 2019
ALL THE MARRAS, silk banner, 2019
YOUNG YACKERS, silk banner, 2019
THE THUD MUST BE DEAFENED, installation of painted baseball bats, 2019
≠