• New God ~ A Study on Bacchae
FreeK at Theatre 104, Athens, Greece, 2022
A transformed version of
Euripedes' classic tragedy depicts the arrival of a New God, Dionnysus, in the city of Thebes.

Infiltrating the city with wine and ecstasy, he calls upon all women to join his dancing rituals, but Pentheas, King of Thebes, refuses to recognise his divinity and condemns his worship, committing hubris... So a plan for vengeance is hatched.

Framing current political unrest through this classic text, this new adaptation exposes the flaws and danger in resisting human traits and blocking the beauty of change.

The show features original music compositions mixed live in the space by Kallia Gerakianaki.


≠





Jamie Bradley ~ co-director/writer
Erifili Giannakopoulou ~ co-director
Katerina Charou ~ designer
Erini Georgalou ~ lighting designer
Kallia Gerakianaki ~ music

Cast:
Isabella Covelli
Amalie Macnaughtan
Thomas Murat
Alex Perez-Buchanan
Amalia Sgoumpopoulou
Annie Utzscheider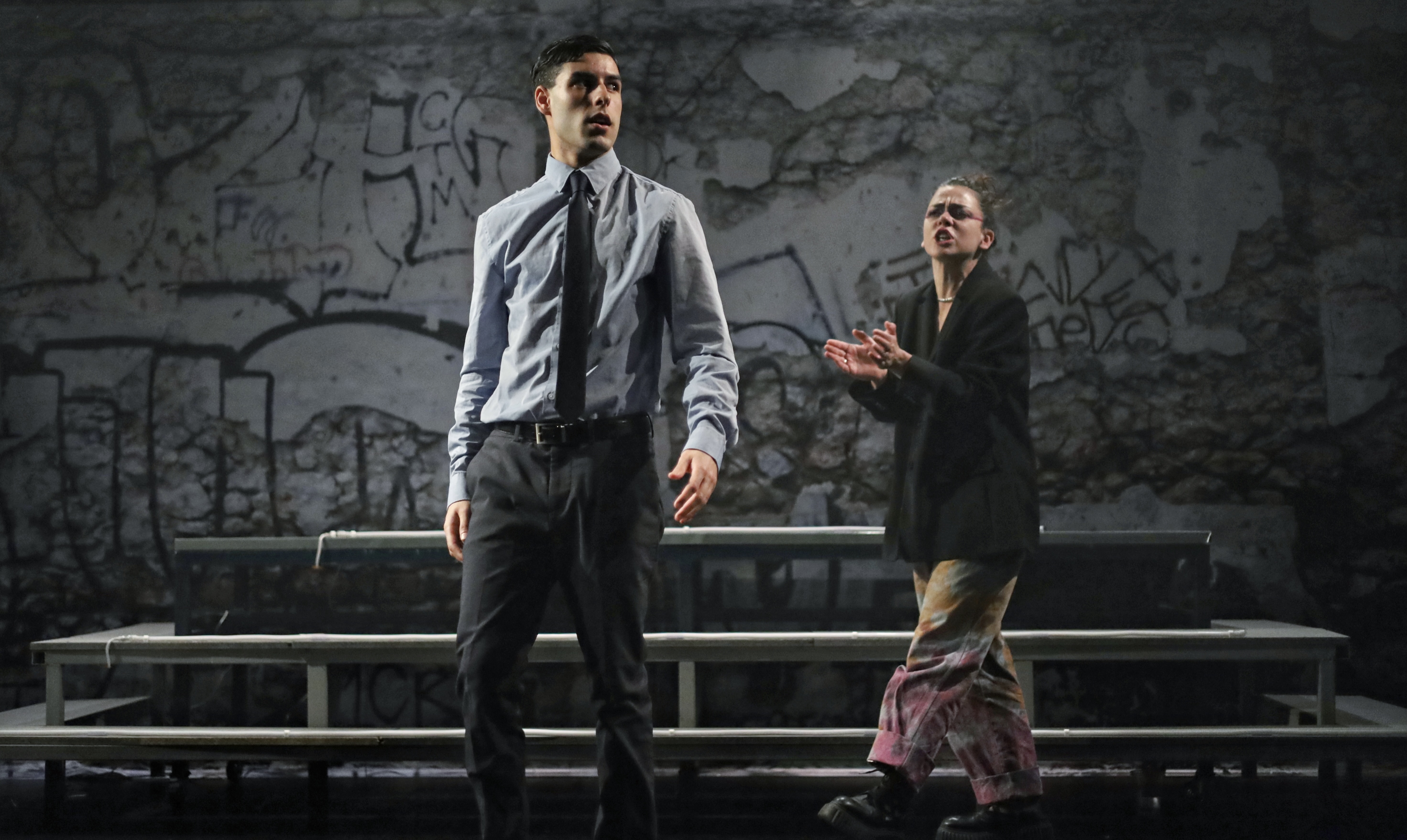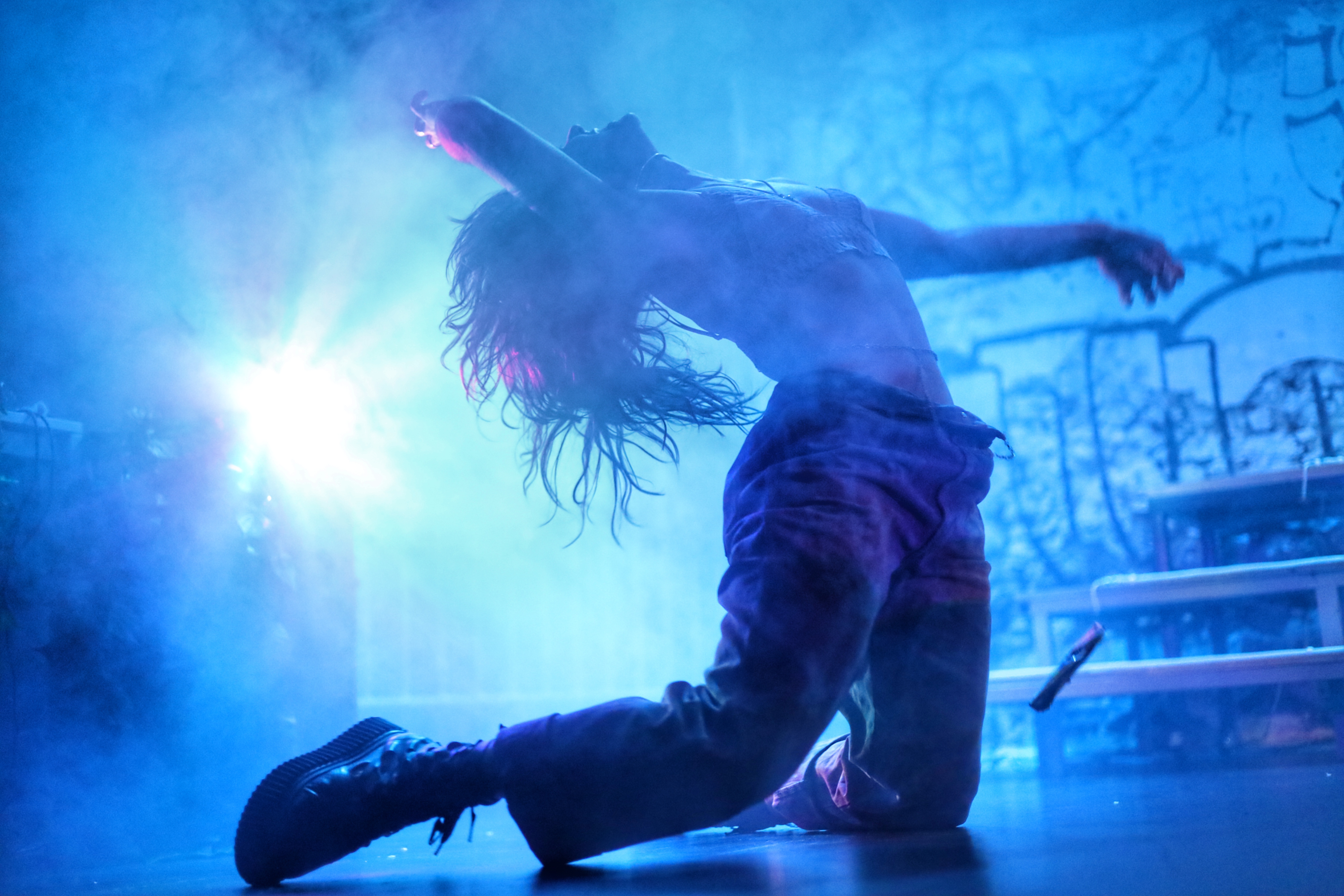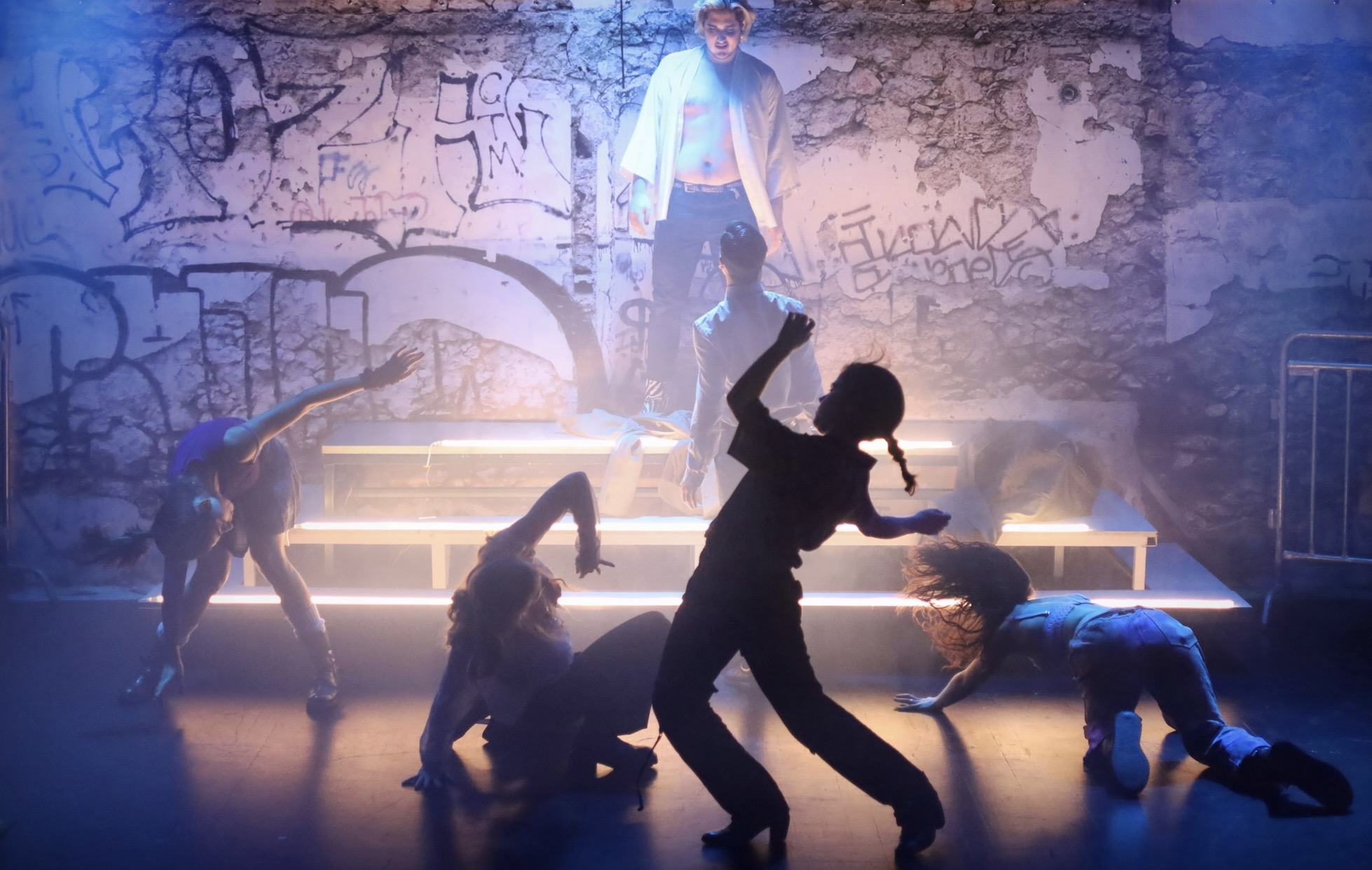 Photography ~ © Anastasia Giannaki