• POD
Guildhall/Barbican, 2020
~ An original live-stream film performance, concieved and directed by Jamie Bradley and Vicki Igbokwe, written and devised with GSMD actors

"We're like family, baby, a collective little pod… only you don't have to be blood to feel the vibration. It just shakes when we're together"

A club night. A secret. A moment to shine.


Figures converse through House music for an epic ride of rhythm and connection.


But when brutal truths are revealed, the nocturnal crowd must check more than their bodies at the door.


As an ill-fated love story emerges, the bombastic dance scene sheds new light on hidden histories, the natural habits of orcas, and the complexities of negotiating one's chosen family.

≠
'In a year of isolation that's left us craving connection with others, here comes a show all about the untameable, youthful urge to gather, dance and lose yourself in music...From the microdramas of the dancefloor, the intimacies played out in pulsating darkness, or the strip-lit confessional of the ladies' loos, the play takes a swerve into more sensational territory, and ultimately questions how real that connection with your clubbing family is.'
Lyndsey Winship, The Guardian
Full Guardian Review



For script excerpts see
Writing Examples
Video clips:







Jamie Bradley ~ co-director/writer
Vicki Igbokwe ~ co-director/choreographer
Jess Curtis ~ designer
Matt Daw ~ lighting designer
Kweku Aacht ~ composer
Sam Levy ~ sound designer
Akhila Khrishnan ~ broadcast director
Ola Animashawun ~ dramaturg

Cast:
Justice Ritchie
Umi Myers
Dolly LeVack
Dan Wolf
Zachary Nachbar-Seckel
Brandon Grace
Alyth Ross
Lily Hardy
Hope Kenna
Aoife Gaston
Noah Marullo
Conor McLeod
Jidé Okunola
Isla Lee

≠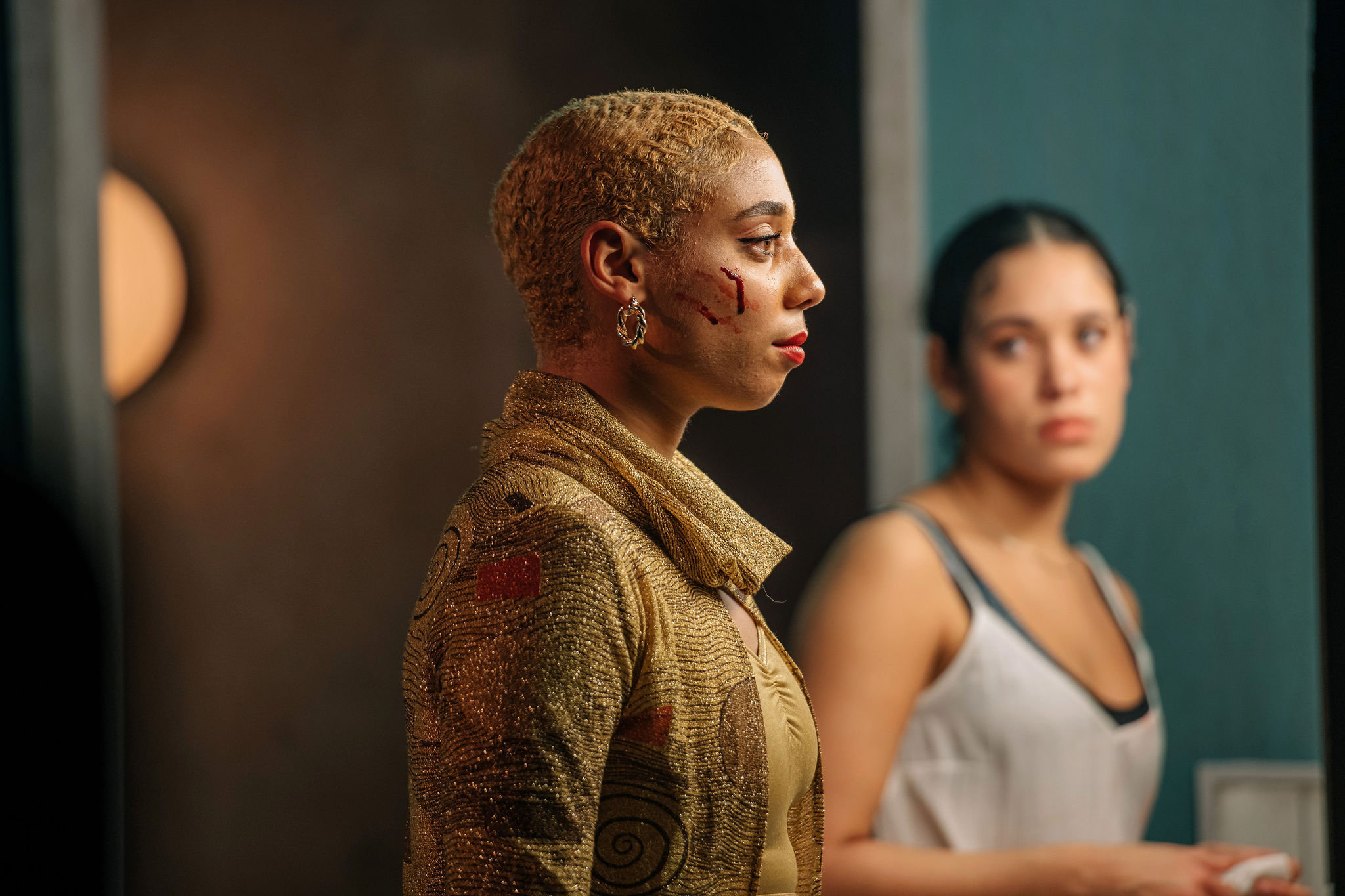 Photography ~ Mihaela Bodlovic