• The IT
by Vivienne Franzmann
FreeK at Theatre 104, Athens, Greece, 2022


"When I speak, the IT cracks through all my words..."


Franzmann's play centres on Grace, a teenage girl whose reality is forever challenged when she senses something growing inside her... and the angrier she feels, the more present it becomes.

Part thriller/part comedy, the show explores the nature of contemporary adolescent rage and mental health, in a society flooded with information.

Presented in the style of direct-to- camera documentary, the story unfolds through dextrous physicality and theatrical transformation.





Jamie Bradley ~ director & designer
Vivienne Franzmann ~ writer
Erini Georgalou ~ lighting designer
Charles De Montalembert ~ sound designer


Cast:
Isabella Covelli
Amalie Macnaughtan
Thomas Murat
Alex Perez-Buchanan
Amalia Sgoumpopoulou
Annie Utzscheider

≠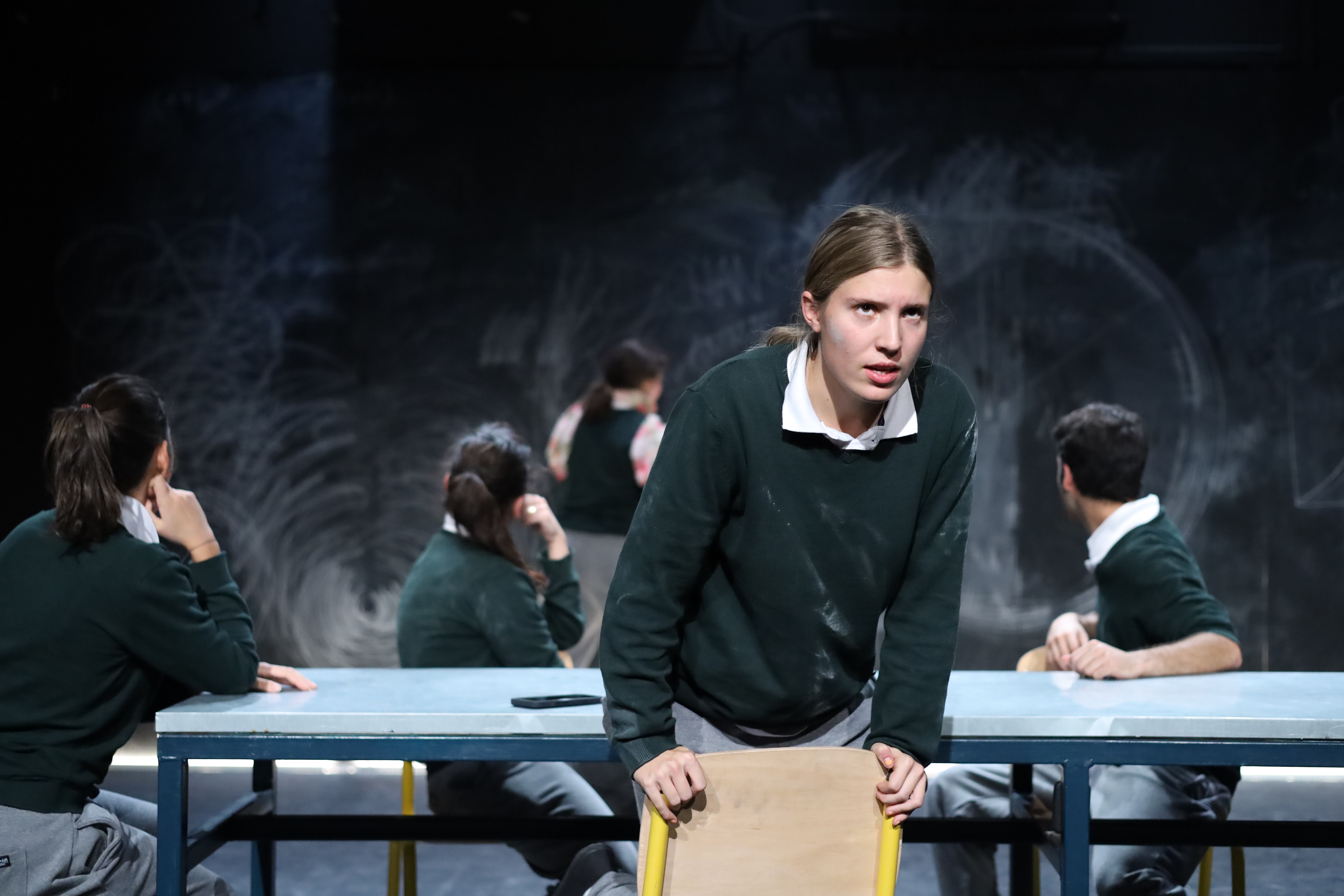 Photography ~ © Anastasia Giannaki